ENERGY CONSULTANCY
As an independent consultant we work with our customers during the pre-construction, construction and at post construction/completion stage.
NSAI Thermal Modelling – Mathematical Detailing of junctions to minimise thermal bridges
SEAI Grants – Guidance through the various Grants available (the € amounts, the most suitable type of Grant etc.)
Energy Consulting – advice and verification throughout the project build – Part (L) Reports & Energy Modelling
NSAI Air Permeability Testing – for both domestic and non domestic buildings
Domestic buildings – one off house builds and multi-unit & mixed type developments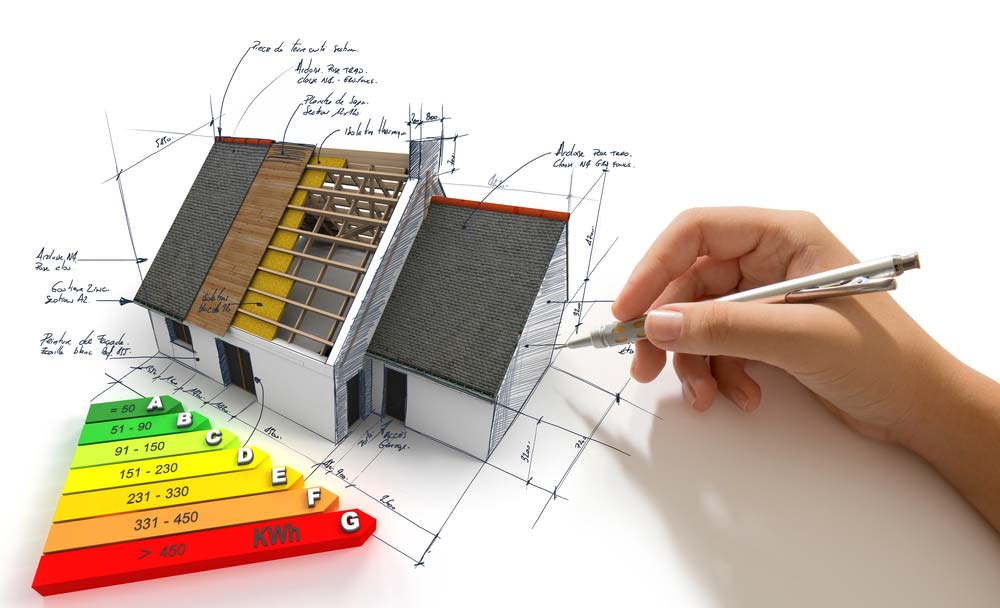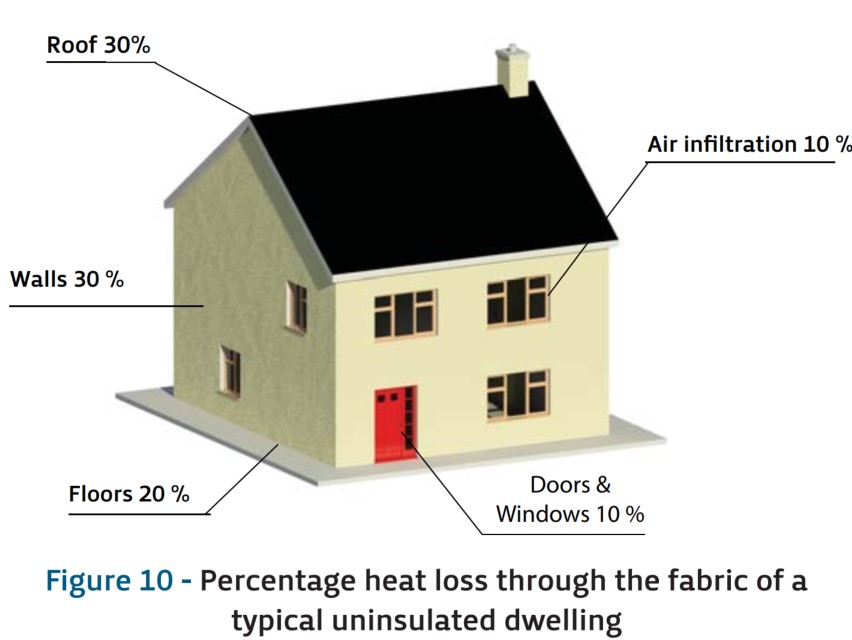 One off house build
As a self-builder you are undertaking an exciting but highly complex & technical project that is regulation driven.
2eva specialises in Part (L) of the Building Regulations (The Conservation of Fuel & Energy). It is a requirement that having achieved a Grant of Planning that your future home is built to all parts of the Building Regulations.
You will have to comply with the Regulations from either 2011 or 2019 (known as nZEB) – this will depend on whether you applied for Planning before 31st October 2019 and will be substantially complete (i.e. the structure of the external walls of the dwelling have been erected) by 31st October 2020.
In either instance there are key performance thresholds that you must show verified compliance with for reduced energy & carbon performance as well as a minimum amount of the energy for your house being generated by on-site renewable technologies (e.g. heat pump, solar PV panels to generate electricity from your own roof etc.).
Once Planning is granted then the choice of materials to build the house from, the types of ventilation, windows, heating systems etc. are up to you so long as the finished dwelling meets all Parts of the building regulations.
We will provide you with clear unambiguous advice on the best mix of products and services to meet your needs and budgets.
2

eva will work with you throughout the process from pre-build energy modelling reports to provide ongoing advice during the build and finally for air leakage testing and final Part (L)/nZEB compliance signoff for your architect/engineer.
It is very common that during the period of a house build the homeowner/builder will consider different options (e.g. double or triple glazed windows) and suppliers during the build and we are happy to re-confirm that those options will still keep you on the track for compliance.
As part of the 'Road-Map' we supply you, it will include detailed reports that you can forward to potential suppliers or builders.
This means they can provide detailed, accurate pricing quotations based on the materials performance (e.g. u-values of floors/walls/ceilings) and heating system requirements (e.g. to size heat pump systems). It will improve the transparency and accuracy of quotations significantly.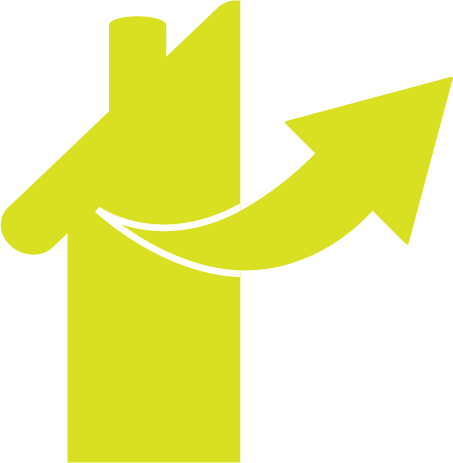 Air Tightness Testing is a direct line measurement of the overall quality of construction of a building.

Our extremely skilful team of assessors will make arrangements to inspect your property and perform a survey.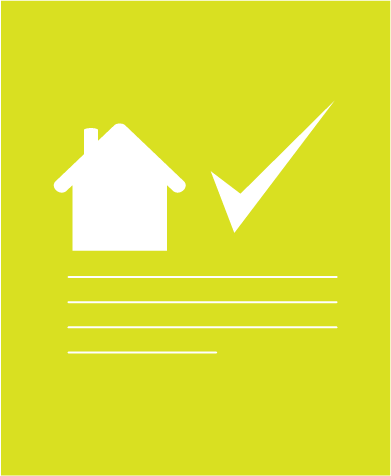 The introduction of nZEB is the next step in a journey which began back in 2005 and which continues to improve construction energy standards.