NSAI THERMAL MODELLING
Achieving cost-effective & built in low energy building performance with Thermal Modelling

What is Thermal Modelling?
Thermal Modelling is the analysis of junctions in your building. These junctions arise where there is a change in building materials, where two different components meet, or where there is a change thickness or direction of adjoining materials.
Thermal Modelling is used to analyse these junctions to examine for performance and provide recommendations on best practice to make sure you get the best from your building.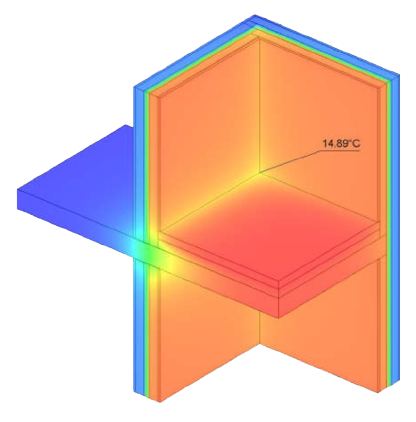 Why use Thermal Modelling?
The latest publication of Technical Guidance Document to Part L of the Irish building regulations show that elemental thermal performance (U-values) of the building envelope has been further improved in order to limit the primary energy use and reduce CO2 emissions.
Because of increased performance in insulation materials, for both new builds and improvements to existing dwellings, it is now more important than ever to focus on additional factors such as Thermal Bridging to identify heat loss.
2

eva

– Thermal Modelling Experts
2
eva
is certified to carry out accredited thermal bridge analysis, based on the latest regulations and standards using advanced element analysis software.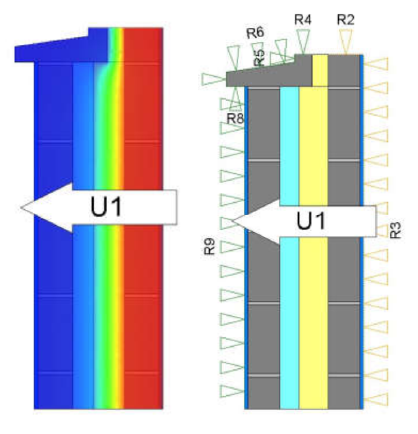 Energy Conservation and Mechanical and Electrical Building Services Design Note 202001 July 2020
Thermal Bridging
Use of default values will result in a significant additional heat transfer and excessive final primary energy requirements.
Default thermal bridging factors should not be used in the SBEM modelling on school projects, the Project Architect must supply project appropriate thermal bridging factors for the project and SBEM analysis.